THERAPEUTIC MASSAGE
The perfect choice for a wonderful, complete massage. A variety of massage techniques using light to moderate pressure create a massage designed just for you!
deep tissue MASSAGE
Stubborn knots and/or chronic tension are no match for this pressure relieving massage. This massage is designed for those who prefer firm pressure and desire a good "work out" from their session.
target MASSAGE
This concentrated 30 minute massage focuses on the muscles and specific areas that need special attention. This can be a great quick massage to keep you loose in between longer sessions.
mommy "to-be" MASSAGE
Ease those aching muscles and let the pressure melt away with this special treat for you and your unborn baby. Find lasting relief from backaches, leg cramps, fatigue, insomnia, headaches, morning/afternoon sickness, and swelling/edema.
About Us
DreamScapes Massage is owned and operated by Terri Champion, a licensed, professional massage therapist since 2001.
Terri and her team of skilled massage therapists and chiropractic partners bring the next level of care and service to their clients seeking a more holistic approach to personal health and wellness.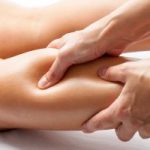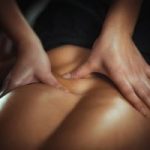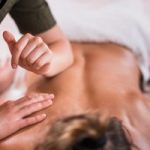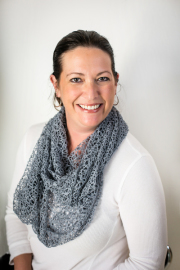 Terri Champion, LMT
Terri Champion was an answer to a prayer. After surgery on my vertebrae, deep tissue massage helps tremendously. Believe me, she is outstanding! A great massage therapist that happens to be a great Christian, wife and mom! She is GREAT!!
coach david bennett
My friend introduced me to Terri about 6 months ago and that was the best thing she could have done for me. I've been living with ankle and knee pain for 3 years and no other massage therapist or physical therapist has been able to help me. In only two sessions, I feel a big difference and know that going to her in the future will continue to give me relief.
Karen B. – myrtle beach
Terri's skills go beyond her massage skills. She takes the time to address each individual's needs. In doing so, she has created a warm and welcoming environment for relaxation and healing.
jeff pounds, ccu athletic trainer
Simply Put, Terri is the Best Massage Therapist I have ever had. This belief was only reinforced when I became pregnant. With all the aches and pains associated with pregnancy, Terri got me through it with weekly visits. She uses many different techniques to release and soothe your muscles & joints. She has the perfect, loving, caring touch. My husband is a fan as well!
lee younts – surfside beach
I have been a client of Terri's for over 3 years. I am a Claims Associate with Blue Cross Blue Shield and this entails having to sit in front of a computer for at least 8 hours a day keying in data. When I first began receiving massages from Terri, I was having major tension and pain not only in my neck and shoulders, but also in my legs. Thanks to Terri's expertise in massage therapy, my symptoms have greatly improved as well as my leg mobility and range of motion. She has been a blessing to me. She is always so upbeat and has such a positive attitude, that not only do my visits to her help me physically, but they brighten my day as well ..Thanks Terri, you are the Best!!!
iris harrelson – conway
Hours, Location & CONTACT INFORMATION
CALL | TEXT | EMAIL:
843-465-4852
CONVENIENTLY LOCATED AT:
172 Waccamaw Medical Park Court
Conway, SC 29526
BY APPOINTMENT ONLY:
Mon -Fri 8am-6pm
Sat & Sun: Various